MRAM - Affordable Manual Handling Risk Assessment Management Software
MRAM is a comprehensive occupational health and safety risk management and risk analysis program, designed to be used by both the safety professional and those with part time safety responsibilities. FARM as a risk assessment tool has a primary objective to reduce the overall risk to employees and employers by making risk management simpler, less bureaucratic and more efficient

MRAM as a risk assessment software program provides guidance for the safety professional and risk assessors from the initial risk assessment planning stage, through to advice on undertaking the risk assessment, documenting the findings and producing reports. Manual handling risk assessments should guides the risk assessor through the manual handling risk assessment ensuring the risk assessment is undertaken in a plan and systematic way.

MRAM allows organisations to manage their risk assessments efficiently and effectively by easily guiding the assessor through the whole risk assessment process and then keeping track of who, where, when, and what has been achieved as well as actions and recommendations still outstanding. MRAM also allows instant access to performance and tracking information. All risk assessments can be quickly and easily located and where necessary, printed in a professionally designed and standard format.

Organisations need to produce "suitable and sufficient risk assessments". MRAM helps to achieve this by;
using a step by step risk assessment process ensuring the results of your manual handling risk assessments are highlighted, allowing both the safety manager and other senior managers to have a clear view of the issues requiring their focus…
understanding every business is different - ensuring you need to think about the hazards and controls your business needs…
providing documentation to show what you have done at each stage of the process and that you are implementing the recommended actions…
by making risk management simpler, less bureaucratic and more efficient
Organisations have a responsibility to ensure that all staff under their control follow correct manual handling procedures. This duty should include proactive strategies to prevent manual handling injuries during normal duties.
The manual handling strategies should:
avoid - the need for manual handling operations
assess - the risk of injury from any hazardous manual handling that cannot be avoided; and
reduce - the risk of injury from hazardous manual handling, so far as is reasonably practicable
MRAM as a Manual Handling Risk Assessment covers the following area;

Task Details: Task, Location, Individual, Number of Staff, Assessor, Dates etc
The Task: What's Involved, Which Parts of the Body are Used, Lift Methods i.e. stretching, twisting etc, work rates, PPE etc
The Load: The Weight, Size, Shape, Rigid or Flexible, Unevenly Weighted etc, Contains Hazardous, Load Wet or Slippery etc
The Environment: Space Constraints, Floor Conditions, Light Conditions, Weather Conditions, Distractions, Obstructions, Proximity to Danger area (rivers, lakes, cesspits) etc
The Individual: Strength Required, Training Skills Required, PPE requirements, Risk to new or expectant mothers, accident stats for task etc
How far must I reduce the risk?
To the lowest level 'reasonably practicable'. This means reducing the risk until the cost of any further precautions - time, effort or money - would be far too great in proportion to the benefits.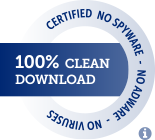 MARM - Manual Handling Risk Assessment Management has been <certified 100%> clean by Softpedia.com. Read and <Independent Review> - Manual Handling Risk Assessment Management was reviewed by Alexandru Sasu