System Defaults
DICS allows user to adjust the following elements of your document presets.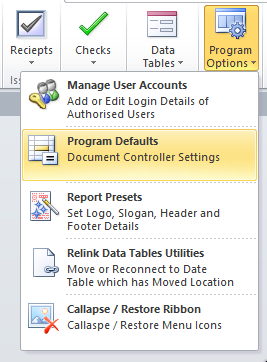 One of the most important fields is the reply by period, this is used throughout the application to monitor documentation information holders responses.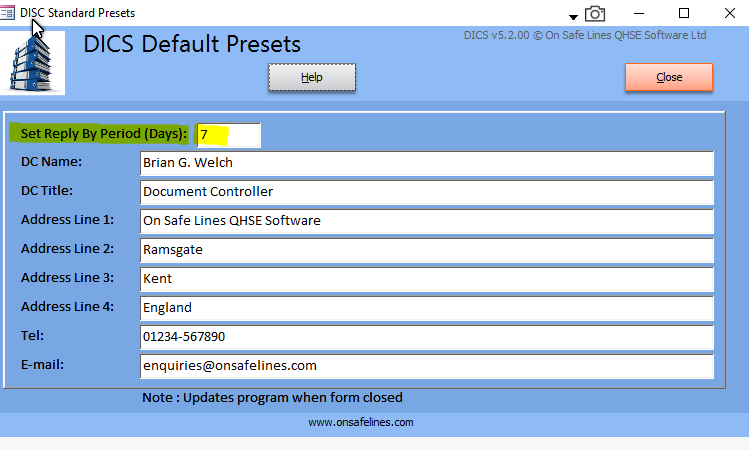 ---
On Safe Lines QHSE Software Help file v5.0.09 : Copyright © 2019 Brian G. Welch
---
FREE to Try QHSE Business Software

click <here> to learn more...

---