DICS Updates
DICS now supports automatic updating. Users wishing to check they have the most current version of DICS should navigate to the admin and support ribbon and select the check for updates icon.
During the update process it will be necessary to close DICS, please ensure you save your work.
User of versions of DICS lower than v4 can check for updates by going to:
https://onsafelines.com/affordable-qhse-business-software.html

This brings up the check for updates form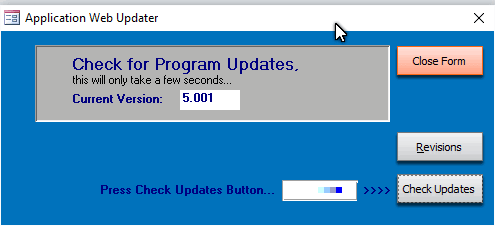 Click on the check update buttons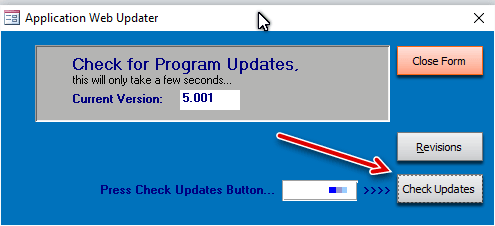 The form will advice the status of your program against the latest version.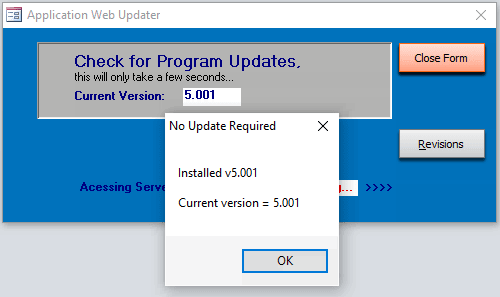 ---
On Safe Lines QHSE Software Help file v5.0.09 : Copyright © 2019 Brian G. Welch
---
FREE to Try QHSE Business Software

click <here> to learn more...

---