STARS - Course Refresher Time-scales
Suppliers can be entered by selecting the suppliers menu icon under the Courses menu ribbon.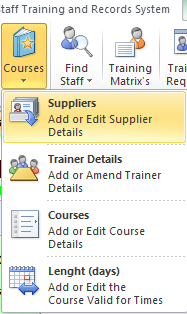 The suppliers table is a flat data structure table and does not needs any data to be entered into related tables first.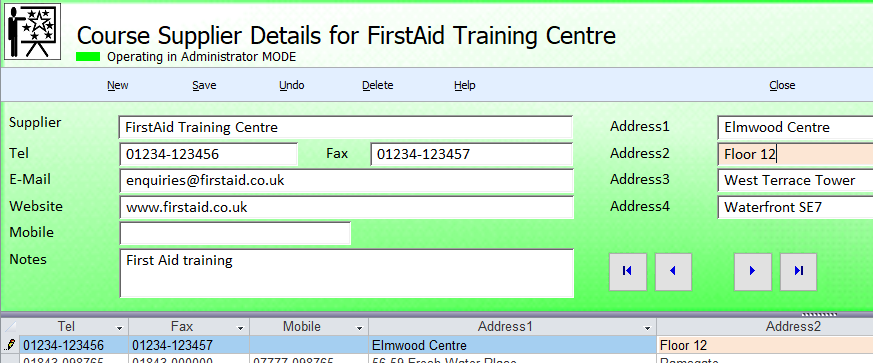 Once you have set-up your course suppliers they become available to record input forms such as input historical training and create course bookings.
Archived records example.

Create training course example.