STARS - Deleting a Training Course Request
Select the 'Training Requests' button from the top menu ribbon.
Deleting a training record will remove the staff from the training request.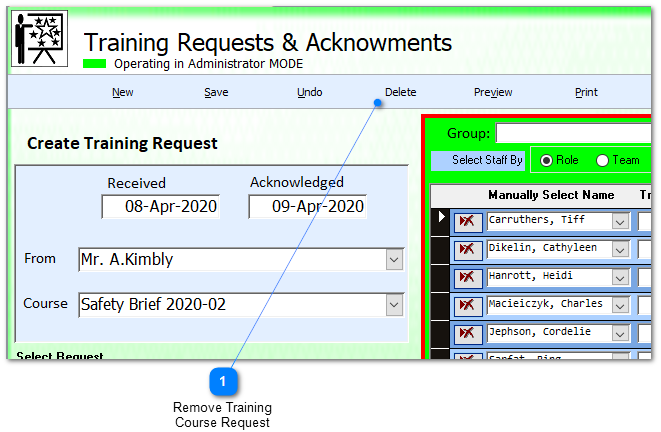 Remove Training Course Request

Removing a training course request because it is no longer needed, available or able to be sourced etc,. is a simple case of clicking on the delete button in the forms ribbon menu.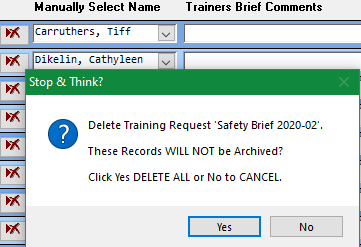 Clicking 'Yes' will bring up a second warning message in-regards to cascading deletes. What the program is warning here is that although you have asked for a single training course request to be deleted, this request has multiple records, i.e. multiple staff booked on it. Therefore deleting this single training request will result in all attendee bookings for the course to also be deleted, hence the term cascading deletes.