STARS - List of Selected Courses
From the 'Top Menu' ribbon menu click on the 'Select Report' button.
The form offers 7 reports and the options to see results on-screen, print preview or straight to default printer.
Report 1. List of Requested Courses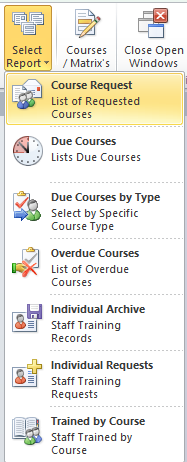 This report details all the current training course requests with key information such as; Course Name; Request By, Staff Name, Staff ID, Staff Designation, Location.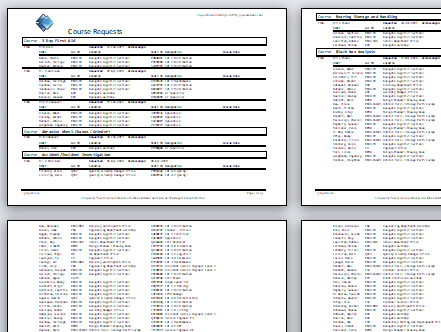 Also see print options