---
AIM Support - (Site Map) AIM > Search Records > > The search accidents by accident category is available via the Statistics and Analysis menu.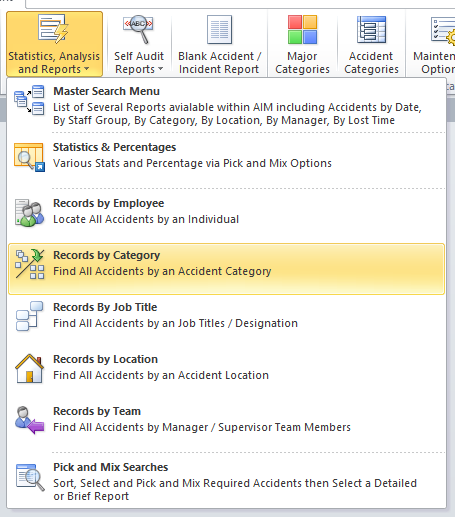 Frequently, accidents will focus the attention of management on to a specific accident type. This report easily allows the accident records for an employee to be located and printed.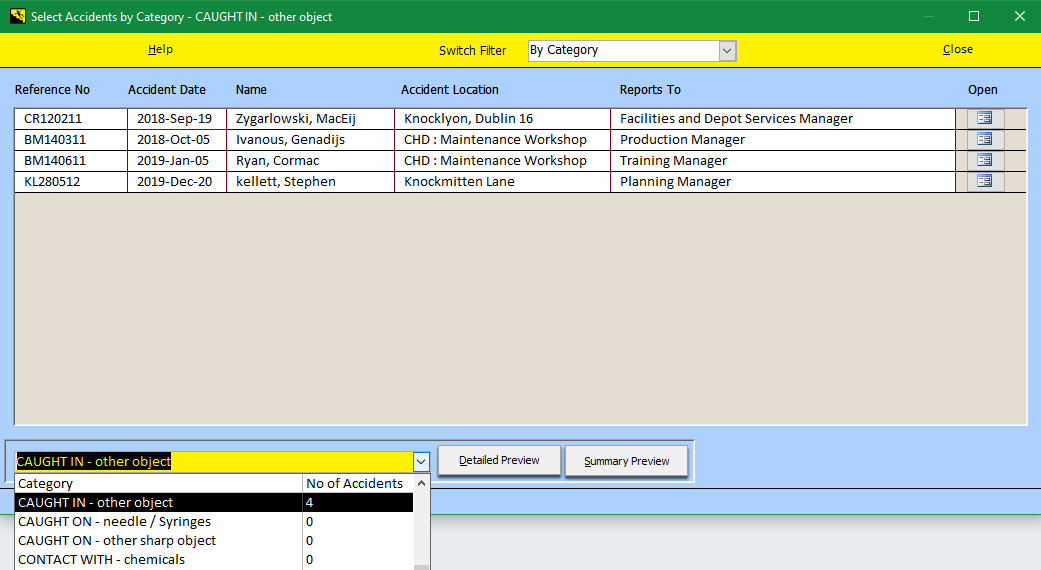 Selecting Summery Preview brings up a one page report...
Selecting Detailed Preview brings up a single page detailed view of each accident...
---
On Safe Lines - Help file v9.000 : Copyright © 2020 On Safe Lines QHSE Software
---
FREEWARE QHSE Business Software
click <here> to learn more...

---