---
AIM Support - (Site Map) AIM > Search Records > > To search for employees by specific criteria first select edit personnel from the personal data menu.
On the employee selector form click on the search button.

The search employee details form offers the following search criteria.
1.First Name
2.Surname Name
3.Grade
4.Reports To
These fields can be combined to further define the search criteria as well as accepting wild cards such as *.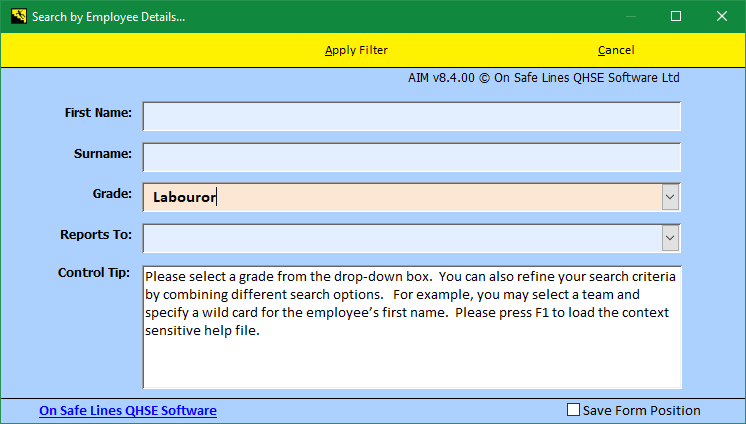 Clicking on apply filter to the example shown above opens the staff maintenance form with only labourers showing.
---
On Safe Lines - Help file v9.000 : Copyright © 2020 On Safe Lines QHSE Software
---
FREEWARE QHSE Business Software
click <here> to learn more...

---