---
AIM Support - (Site Map) AIM > Trend Finding > > The Trend analysis options are available via the trend ribbon.
Trends by Month, giving monthly totals and lost days.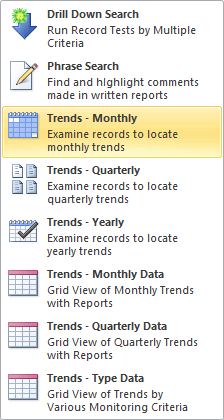 Monthly trends is a quick way of analysing monthly stats against various managerial reporting criteria and time periods.
Results from the users interrogation can then be printed or exports.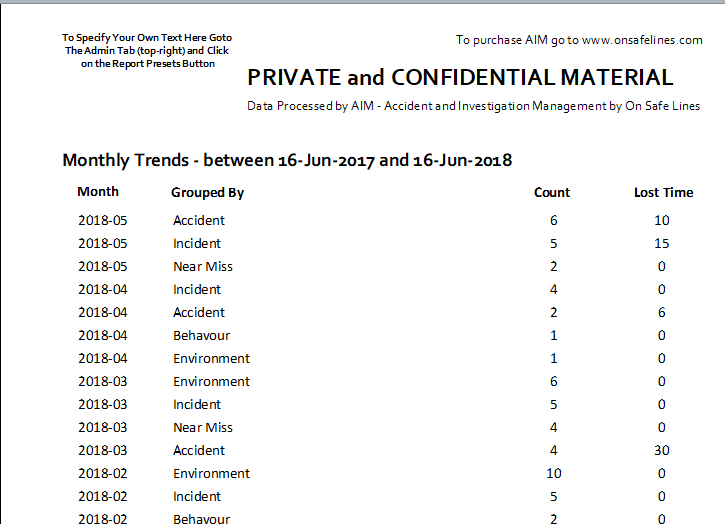 ---
On Safe Lines - Help file v9.000 : Copyright © 2020 On Safe Lines QHSE Software
---
FREEWARE QHSE Business Software
click <here> to learn more...

---