Adding Locations
The first data users should add is the document Locations, Designation or Individuals name into the locations table.
Also see import locations in to DICS
The Locations table is available via the Data Tables Tab
The minimal Location data required is;

To make the most of DICS ability to issue and control documented information, it is best to fill in as much detail about holders and locations as possible.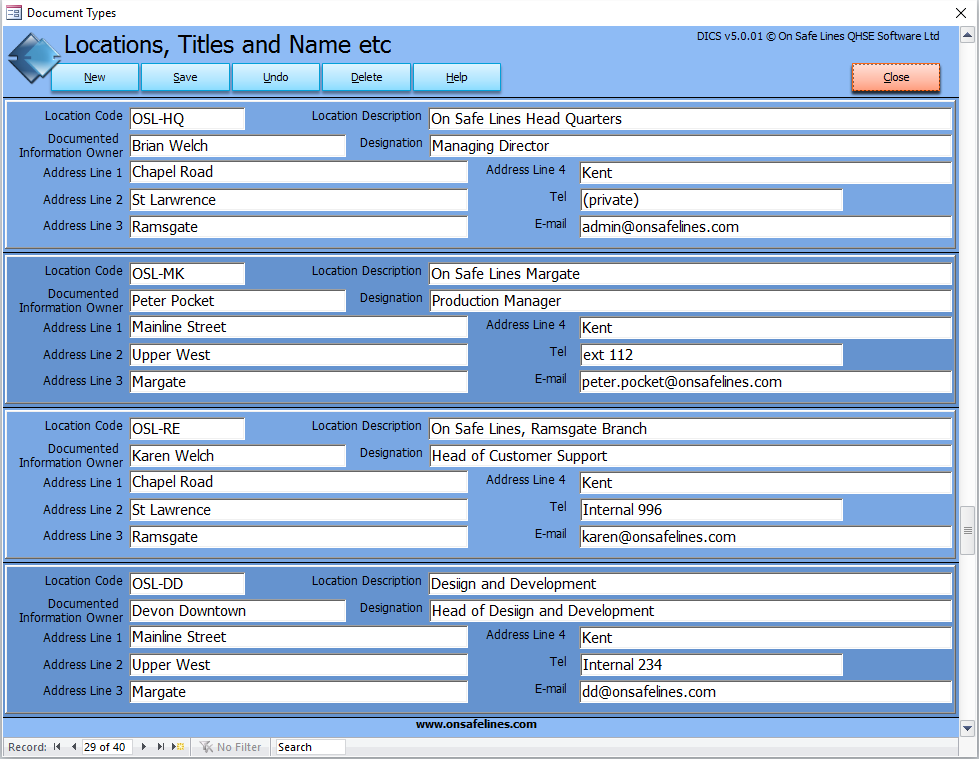 The Locations, Job Titles or Names table
Companies can use the location tables to identify the locality of their documented information. This may be by Location, Job Designation or Individuals Name; or in most case a mixture of all three as the circumstances require.
Example of a personal and a network server address allocated within DICS.

Once locations, etc. are entered, they became available to use in the master document input form via a drop down selection box. This means the more DICS is used the more efficient the program becomes.
---
On Safe Lines QHSE Software Help file v5.0.09 : Copyright © 2019 Brian G. Welch
---
FREE to Try QHSE Business Software

click <here> to learn more...

---