Tips and Tricks
Entering a New Documentation Category / Medium directly from master input form (p2)
Frequently when entering new documented information into the master input form, you will find the category / medium you require is not iavailable. DICS allows for new locations to be added on-the-fly.
In this example we need to issue a document to medium of DVD using the short description of VID-DVD, however the category is not yet available to select.
Click on the locations drop-down shows location VID-DVD is not available.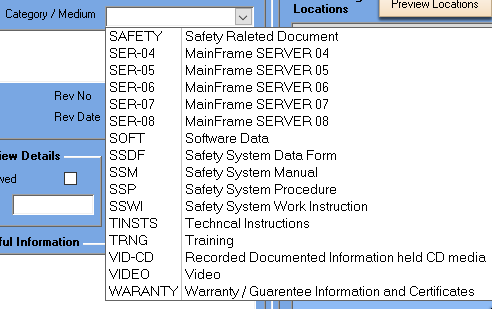 Double clicking directly into the drop-box field brings up the check, asking if you wish to add the new category / medium code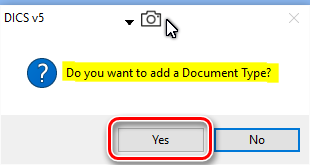 This loads the locations table ready to accept your new category / medium details
On closing the category / medium form the new code is available for use.
---
On Safe Lines QHSE Software Help file v5.0.09 : Copyright © 2019 Brian G. Welch
---
FREE to Try QHSE Business Software

click <here> to learn more...

---