DICS : Inputting Documented Information
To input a new document into DICS, it is preferable, but not necessary to set up your document types and locations first as described in the getting started section.
There are several ways to select a new record. However, the main method would be to select the 'Issue New Document' button available from the home menu tab.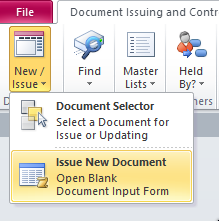 Once select a blank new document issue form is present ready to be populated.
DICS will verify the new record request.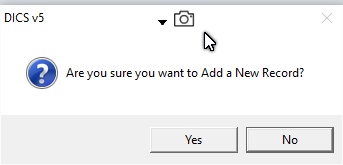 DICS load a blank record ready for data input.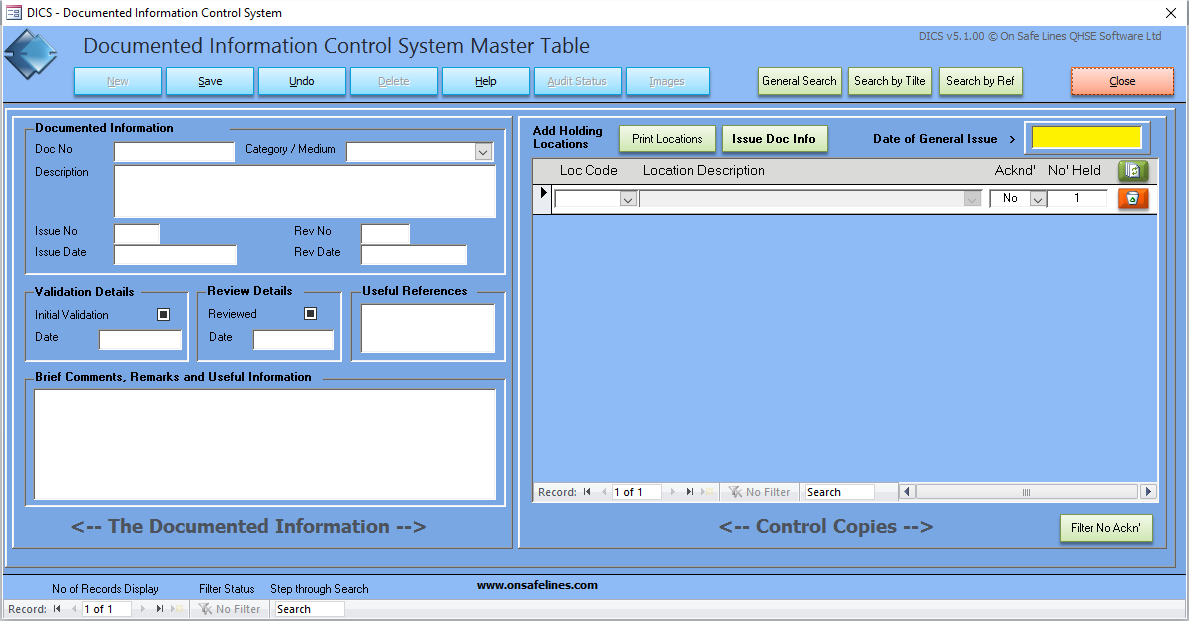 The left hand side of the document issue form contains the core details of the documentation information. Most document controllers will be familiar with the type of detail required here.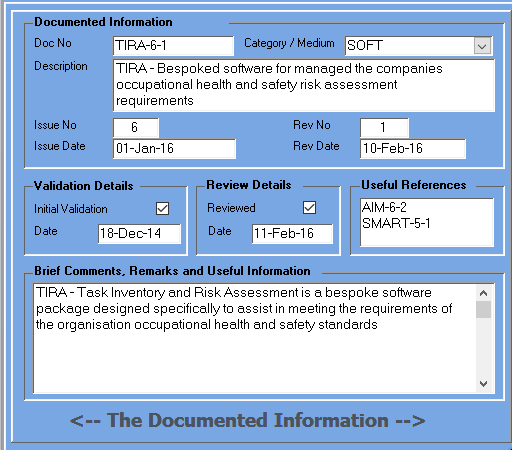 The right-hand side of the document issue form is where the document controller records the details of who, when and when documents were issued and is covered in greater detail on the next page.
The green and red colour coding is just a simple 'quick' glance guide to the document controller on returned and un-returned documentation information acknowledgements.
---
On Safe Lines QHSE Software Help file v5.0.09 : Copyright © 2019 Brian G. Welch
---
FREE to Try QHSE Business Software

click <here> to learn more...

---