---
QHSE Support - (Site Map) TIRA > Getting Started - section 2 > > Unique Reference Numbers
TIRA requires that each Risk Assessment is allocated a unique number, this to safeguard against risk assessments being jumbled.
When a user creates a risk assessment they may not necessarily know what reference number the risk assessment will be allocated at that precise moment.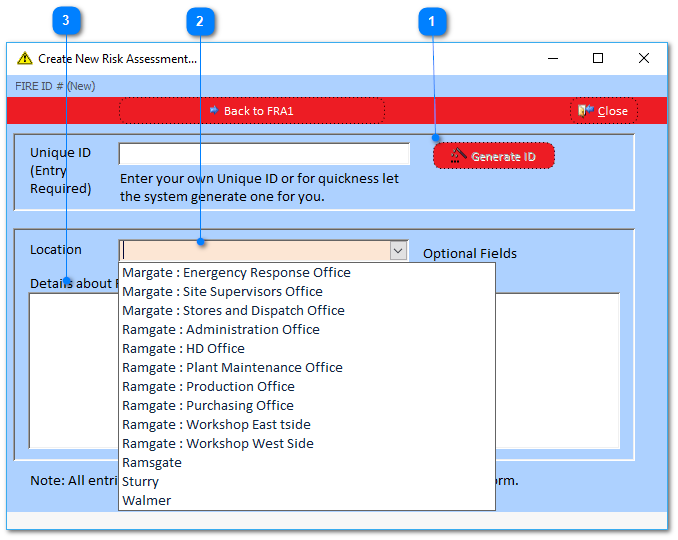 Users can click on the button next to the risk assessment reference field labelled 'generate'. This button allocates a unique number which, can be kept permanently or changed later to match the uses numbering convention.
TIRA then confirm the allocated unique ID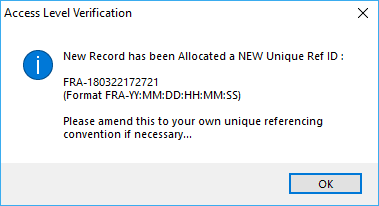 Example of completed new risk assessment form
Opened risk assessment showing new data successfully transferred
---
---
On Safe Lines - Help file v7.3.01.04 : Copyright © 2020 On Safe Lines QHSE Software
---
FREE to Try QHSE Business Software
click <here> to learn more...

---