Our Software Code Signing Certificate
QHSE Business Software
FREE Small Business QHSE Software
On Safe Lines QHSE Software programs bear our secure code signing certificate.

Why Sign our Application?

As a software publisher, there are three reasons to sign our applications:

To prove its integrity
To develop On Safe Lines reputation
Trust our code to has not been tempered with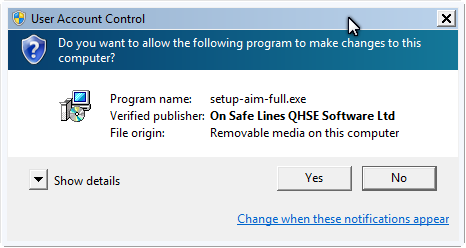 On Safe Lines QHSE Software Code Signing Certificate
Secure software with the same industry-standard encryption used for SSL Certificates, making it impossible for others to alter our code.
Acts as a digital 'safety seal' to show customers that our code has not been tampered with in any way
Display the On Safe Lines name, instead of "Unidentified Publisher," during installation, so customers know we are a legitimate software developer.
Includes a time-stamp so users know that our code went through the verification process.